Entradas Roger Waters Us+Them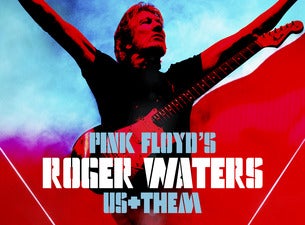 Entradas para los conciertos de Roger Waters en Madrid y Barcelona

Roger Waters, co-fundador y ex-componente de la mítica banda Pink Floyd ofrecerá dos conciertos en Barcelona y dos más en Madrid, incluidos en su gira US + Them.

El flamante compositor originario de Surrey (Reino Unido), ha sido una referencia intergeneracional tanto por su éxito con una de las bandas más conocidas de la historia del rock, Pink Floyd, como por su dilatada carrera en solitario una vez se separara de la banda en 1985.

Roger Waters ha editado 4 discos de estudio. 'The Pros and Cons of Hitch Hiking' (1984), 'Radio K.A.O.S' (1987), 'Amused to Death' (1992) y su último disco 'Is This the Life We Really Want?' (2017).

Este reciente lanzamiento le lleva a celebrar la gira mundial 'Us + Them' y le traerá a España, en la que sus asistentes podrán degustar en directo las nuevas canciones junto a los grandes éxitos de su época con Pink Floyd: 'The Dark Side of The Moon', 'The Wall', 'Animals' y 'Wish you Were Here'.

En 1996 fue incluido en el Salón de la Fama del Rock and Roll junto al resto de la banda y prueba de ello son sus millones de copias vendidas en todo el mundo.

No pierdas la oportunidad de ver a una leyenda viva del rock y consigue ya en Ticketmaster las entradas para los conciertos de Roger Waters en Madrid y Barcelona.


27 eventos para Roger Waters Us+Them
27 Eventos
Eventos internacionales
Internacional
(27)
Roger Waters - US + THEM

mar

20:00
Roger Waters - Gold Hot Ticket Pakke

mar
Roger Waters - Silver Hot Ticket Pakke - FÅ BILLETTER

mar
Roger Waters - Bronze Hot Ticket Pakke - FÅ BILLETTER

mar
Roger Waters - PLATINUM

mar

20:06
Roger Waters - US + THEM

vie

20:00
Roger Waters - Gold Hot Ticket Pakke

vie
Roger Waters - Silver Hot Ticket Pakke - UDSOLGT

vie
Roger Waters - Bronze Hot Ticket Pakke

vie
Roger Waters - PLATINUM

vie

20:05
Roger Waters - US + THEM

sáb

20:00
Roger Waters - Gold Hot Ticket Pakke - UDSOLGT

sáb
Roger Waters - Silver Hot Ticket Pakke - UDSOLGT

sáb
Roger Waters - Bronze Hot Ticket Pakke - FÅ BILLETTER

sáb
Roger Waters - PLATINUM

sáb

20:05
Roger Waters - Platinum billetter

mar

20:02
Shuttlebuss til Telenor Arena - Roger Waters 14.08.2018

mar
Roger Waters - Platinum billetter

mié

20:02