Rock Fest Barcelona tickets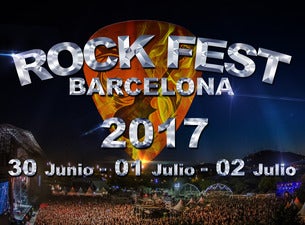 Tickets for Rock Fest Barcelona

Rock Fest Barcelona 2017 will be held on Friday 30th June, Saturday 1st July and Sunday 2nd July in the Parc Can Zam of Santa Coloma de Gramenet (Barcelona). Aerosmith, Avantasia, Running Wild, Europe, W.A.S.P, Abbath, Exciter, Sodom, Ensiferum, Ñu, Satatoga, Eclipse, Gloryhammer and Lords of Black are the bands confirmed for the 4th edition of the Festival. More confirmations soon!
2 Events for Rock Fest Barcelona
2 Events
Events in

Spain

(2)
Zona Acampada Rock Fest Barcelona