David Otero tickets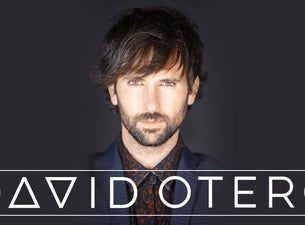 Tickets David Otero

The David Otero's new album was released last January and already peaking the top album sales lists. David Otero's tour has already started and the tickets to see him live are running out!

David Otero was a member of El Canto del Loco for more than 10 years and then started his solo artist career as El Pescao. Otero leaves this artistic name behind with the release of his self-titled album, beginning a new phase of his solo career. After making big hits with El Canto Del Loco and experimenting in his El Pescao phase, David Otero reaches a peak point as a mature artist, ready to offer the best and most complete version of himself. .

David Otero's discography includes albums as 'Nada lógico', 'Un viaje nada lógico', 'Ciao Pescao' and 'Ultramar'. From David Otero's new album we've heard the lead tracks 'Una Vez Más', 'Micromagia' and 'Aire',promising to lead the way for new hits for this 2017. A total of 12 new songs form the David Otero's homonymous album, which reached the top of the iTunes chart as soon as it went on sale.

David Otero's tour has just began, adding new dates on different Spanish cities. David Otero's tickets are already available in Ticketmaster. You may check dates and prices to buy your David Otero tickets.
1 Events for David Otero
1 Event